Old Palace Yard

Construction Schedule: October 2014 –
Project: 6 – 7 Old Palace Yard, Palace of Westminster
Services: Mechanical, Electrical, Plumbing
Client: Vinci/PED
Main Contractors: Healy, Vinci
Sector: Listed buildings
Contract Value: £1.2m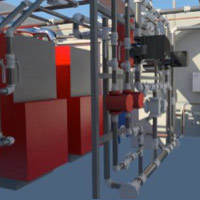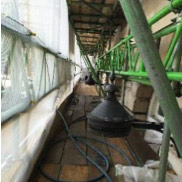 Project Background
The project was driven by the results of condition surveys and Quadrennial Reviews. The refurbishment sought to reduce the running costs and carbon footprint of the building, fulfil Parliament's public duty of care to maintain the architectural and historical significance of the building and provide suitable accommodation for use by members and their staff, and staff of the Administration.
The Building
6/7 Old Palace Yard is a Grade II* listed building with 5 floors, in the heart of Westminster. As part of the Parliamentary Estate the building is within a secure and access controlled environment and we were required to comply with and support security arrangements. The site is surrounded by buildings, including the Jewel Tower which is an English Heritage tourist attraction requiring public access, as well as being on a main thoroughfare which is closed for state occasions.
Scope of Works
The aim was to remedy construction failures and defects in the building, whilst protecting the structure and fabric from further deterioration and escalating cost of continuing repairs. The main contractor was Vinci.
Works being undertaken by P&W as the Mechanical and Electrical services subcontractor were:
• To improve Fire and Life Safety systems
• Renew and replace expired mechanical and electrical plant, equipment and associated systems.
• Provision of a fully automatic, monitored Electrical and Mechanical system with an N+1 resilience.
• Improve the physical security of the building and the implementation of estate-wide access control philosophies.
• Prepare the building infrastructure to leverage the benefits of future estate-wide electrical power, heating and
cooling programmes
This project achieved a BREEAM rating of "very good"
This project required BIM output for the As Fitted information.
Removal and repair of the existing chandeliers and fittings was part of the listed restoration and retention of existing services and security of the Jewel Tower throughout the project was essential.