Whitehall, London (multi-phase)

Construction Schedule: 2009 – current
Client: Bouygues E&S FM UK
Services: Office fit-out, data and building fabric, ground-up reconstruction including a borehole for cooling and new lifts
Sector: Commercial
Contract Value: £30M+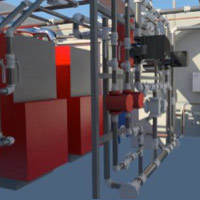 Project Background
This extensive programme of works, which extends over several floors, is on-going. From the start the Whitehall frontage building and adjacent offices have continued to operate as usual, maintaining the governance of the country.
Careful planning and our open, collaborative approach to such projects have ensured the absolute minimum of disruption to day-to-day office work.
The overall scheme involves taking 1960s' areas back to the frame and facade, while the historic interiors of 16th, 18th and 19th centuries are being sensitively restored to the Grade I listed buildings. The energy efficiency and sustainability of the buildings is being increased with inventive ways of inserting new IT, power, air conditioning with fan coils, chilled beams and increased thermal mass into the sensitive interiors, while preserving the historic fabric and incorporating the security requirements. New features include open plan office space, a large reception, a restaurant and a cafe with improved circulation.
Scope of Works
The programme of activity includes the replacement of the roof mounted South Chiller Plant (2 x 600kW) new sub-basement pump room with borehole and existing VRF heat rejection condenser water circuits and all interconnecting pipework from Level Sub B to Level 4/Roof. Logistics dictate that all deliveries are from Whitehall via Downing Street with controlled security, named drivers booked in 48hours in advance. Cranage is organised and positioned on Horse Guards Parade and involves liaison with the Royal Parks and Metropolitan Police for three different crane lifts i.e. removal of the existing, lifting and positioning of new support steelwork and then final craning of new chillers.