1 – 9 Newport Street: Winner of the RIBA Stirling Prize 2016

Construction Schedule: May 2013 – September 2013
Project: 1 – 9 Newport Street, Lambeth
Services: Mechanical, Electrical, Plumbing
Client: Walter Lilly
Sector: Engineering
Contract Value: £3.2m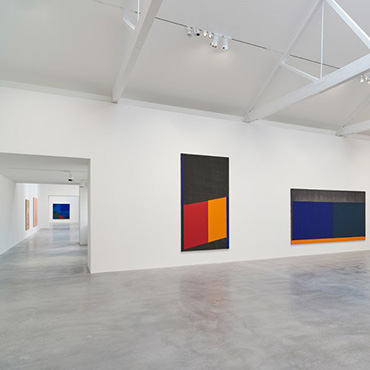 Project Description
This private gallery in Vauxhall involved the conversion of an extraordinary terrace of listed industrial buildings, that were formerly theatre carpentry and scenery painting workshops. The gallery formed the whole length of the street, with the three listed Victorian buildings flanked at either end by new buildings. The ground and upper floors within the five buildings were continuous, allowing them to be used flexibly in many combinations, to accommodate both large and small exhibitions. There were 3 large galleries on each of the two floors, stretching in a line from one end of the building to the other. The two gallery levels were connected by new spiral staircases and a large lift.
Scope of Works
As the second gallery project with Caruso and MFP, this project presented different challenges with the confined plant-rooms in basements that had to be excavated and constructed during the early part of the program. P&W utilised that period and took advantage of recent software developments by introducing BIM/ Revit MEP as a modelling tool. Firstly by creating the structure model in collusion with CSJ and ABA Associates, and then overlaying the detailed MEP information using real manufacturers data during the technical submission process.
Project Outcome
Along Newport Street and facing to the railway, the unusual proportions of the Victorian workshops, with their groups of low level windows and high blank walls above, were continued in the design of the new buildings. The new facades were made with a hard pale red brick that closely matched the surface of the listed buildings. The five buildings next to each other, all different but obviously related, have made a sheer and impressive street elevation.