The Walton Centre
Construction Schedule: Aug 2015 – 45 weeks
Project: The Walton Centre
Services: HV/LV infrastructure upgrade
Client: Aintree University Hospital NHS Trust
Sector: Healthcare
Contract Value: £1.2m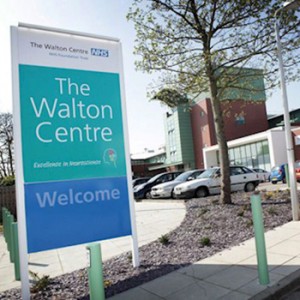 Project Description
The upgrading of existing electrical infrastructure to an NHS hospital located in Liverpool to provide increased capacity and additional resilience to the overall power supply by providing a new emergency back up generator.
Scope of Works
PW were also responsible for the design and installation of the following elements of the project in their entirety.
HV Vacuum Circuit Breaker
1500KVa KNAN Transformer
Replace existing 1000KVa transformer with 1500KVa
Mains & Sub-mains cabling
LV Switchboards, Closed transition by-pass switches
HV, LV, UPS, IPS ladder rack & cable containment systems
Automatic & manual transfer switches
UPS installation
UPS distribution
IPS installation
IPS distribution
BMS & all Civils works in connection with transformer base and compounds
Live Environment
This project, by its nature was located on a site, which was within an occupied and operating hospital. The daily function of all occupants/users had to continue unimpeded throughout the duration of the works.
All outages and work on existing power supplies that would effect operational departments and life saving equipment had to be undertaken out of normal working hours. This called for a high level of collaboration between the key stakeholders, the clients professional team and PW.
The management and planning of the works had to consider and cater for the inherent risks of working in a live hospital environment such as:
Isolation procedures
Back up service provision
Work in occupied areas
Asbestos surveys and asbestos removal
Sequencing of operations
Installations techniques in occupied areas
Out of hours working
Emergency procedures
COSHH and infection risk management