Northwich Renescience Plant
Construction Schedule: November 2016 – August 2017
Services: Site Infrastructure, Mechanical, High- and Low-voltage Electrical, Plumbing
Client: Dong Energy
Main Contractor:
Sector: Science & Research
Contract Value: £2.2m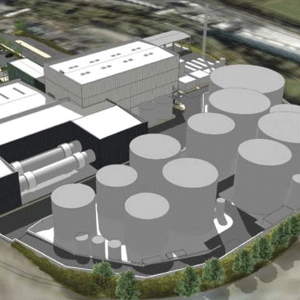 Project Background
The Northwich Renescience plant is a safe, reliable technology that is designed to replace waste incineration. The Renescience technology processes household waste through mechanical sorting and anaerobic digestion to produce biogas and generate approximately 5 MW of renewable electricity, as well as clean recyclable materials and other products.
The plant will be capable of treating up to 120,000 tonnes of waste per year – equivalent to the waste produced from approximately 110,000 average UK homes. The technology is very efficient at capturing organic materials and can help to increase recycling rates by extracting clean materials such as plastic bottles
Scope of Works
Piggott and Whitfield have worked in collaboration with the client's management contractor to deliver the site infrastructure services, HV/LV and the MEP services within the facility buildings. These services included all power and lighting, smoke extraction, a compressed air distribution system, fire alarm VESDA and gas suppression systems as well as more traditional heating, ventilation, lighting, power and domestic water systems within the offices.
All works have been closely co-ordinated and programmed with major process engineering activities including the reactor installation, the waste bunker crane system and the sorting hall recycling systems.