Medicines Discovery Catapult
Construction Schedule: Aug – Nov 2017
Project: Medicines Discovery Catapult, Alderley Park
Services: Mechanical, Electrical
Client: Ardmac
Sector: Science & Research
Contract Value: £550k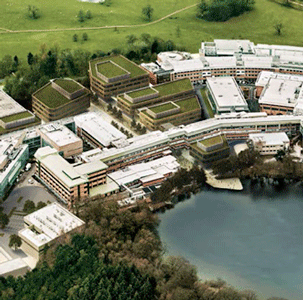 Project Description
In this particularly challenging project P&W demonstrated their capabilities to mobilise into a fast track 12-week programme with a 1-day lead-time whilst developing the design elements of the services. P&W fully set out services and carried special co-ordination along with co-ordinating services within exposed, open ceilings. With the integration into the site wired systems and engagement with incumbent contractors we carved out solid relationships with the client, end users and site based maintenance team (Sodexo) to insure a smooth amalgamation into exiting infrastructures.
The Building
This project was a refurbishment of the Ground Floor, Block 35 at the former Astra Zeneca site (Now Manchester Science Park) in Cheshire. This project sees Piggott and Whitfield as the driving force for the development of the M&E Services, which serve Laboratories and offices for a client where research of high-end pharmaceutical equipment is paramount for the progression of the medical world.
Scope of Works
The M&E installations consisted of a part laboratory (cleanroom class 3) and part office refurbishment with the re-design and implementation of several services including:
Clean and dirty extract systems, ventilation to laboratories and medical gases and break-ins into existing infrastructures
Installation of a VRF system, CHW/ LTHW, BMS system, LV distribution, containment systems and lighting and power including break-ins into existing LV services. Lighting Control, Voice and Data Systems, Aspirating and Fire Alarm Systems, Door Access System, P.A System.
Piggott & Whitfield was also responsible for the commissioning of all of the above.