Anchorage Quay
Construction Schedule: October 2016 – December 2016
Services: Mechanical, Electrical, and Plumbing
Client: HIG Group, Savills
Main Contractor: Piggott & Whitfield
Sector: Commercial
Contract Value: £135k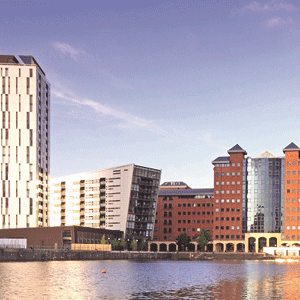 Project Background
This project is part of a rolling programme of upgrades and plant replacement strategy across the Anchorage Quay estate in Salford Quays. Piggott & Whitfield was appointed to the first part of the process in Building 4 with a defined scope of work provided by T F Tull Consulting Engineers on behalf of Cording Group.
Whilst this was only a small project, it was used for our bi-annual audit by BESCA due to the exemplary nature of the work undertaken, from design through to site and completion.
Scope of Works
Our scope as MEP and also acting as principal contractor included replacement and pump servicing of low temperature hot water boilers and replacement of domestic hot water services calorifiers, water treatment and toilet extractor fan replacement. In addition, this project included fixed wiring tests, re-lamping, lightning protection and fire alarm panel replacement. During the project, we were also responsible for builders' work, remedial works and décor to plant areas.